REBUILDING YOUR WALLS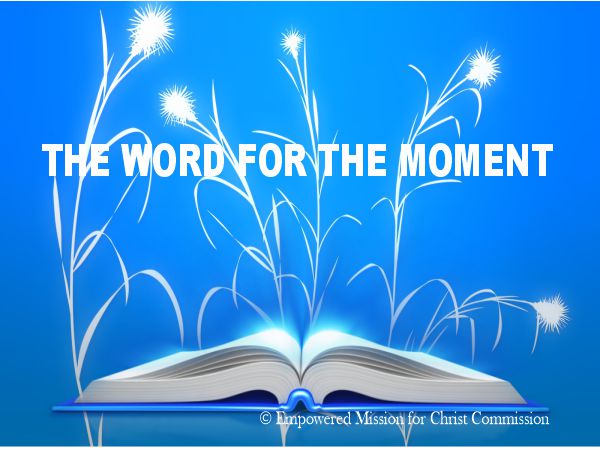 TOPIC: REBUILDING YOUR WALLS
TEXT: NEHEMIAH 3:1-32

Not enough to repair the nation, you must make every effort to, if I may borrow the word from the Bible, "repair yourself". Charity begin from self, social disorder comes from downplaying family values. A nation cannot be better than her citizens; no leader can be a saint when he comes to power except he has been one before his enthronement. Nehemiah led the nobles, the rulers, the priests and the people to rebuilt the city of Jerusalem; while each family got involved, they did not just repaired the walls of the city, but went ahead to repair their houses and themselves. It was not just the walls of the city that broke down, family walls also were in disarray, and businessmen also repaired their walls.
In our nation today, there is need to rebuild the collapsed walls, the walls of politics, religion, family, business, education, public service, leadership, institution, etc. You and I can confirm that these walls are no longer together, it is difficult to do business without paying a bribe. It is difficult to graduate from higher institutions without female students sleep with their lecturers and their male counterparts paying their ways. It is highly difficult to get a job without paying huge sum of money, the position you are today, how did you get there? The house you built, how did you achieve it? Even the car you are driving, how did you come about it? When you share your testimonies in the church, do you share it with a good conscience or you just go to the altar of God to deceive the people?
Those who are serving God genuinely are now wondering whether what they read in the Bible are real or not, for those who pray, serve, sing, pay tithe and offering and observe the principles, claiming the promises are no longer getting it, just because some people somewhere have embezzled what belong to the populace. If you are among them, there is need for you to rebuild your walls as done by Zadok the son of Immer, Shemaiah the son of Shechaniah, Hananiah the son of Shelemiah, and Hanun the sixth son of Zalaph, Meshullam the son of Berechiah and many like them in Nehemiah days.
The work of rebuilding this city wouldn't have been perfect if the people failed to rebuild their walls inside out, you cannot be involved in changing a nation without changing yourself or mending your ways. The work of remaking a nation begin with self, leaders today are once followers yesterday. Therefore, in whatever capacity that you are holding forth as a leader, in business, in education, in church, in the community, public service, show a good example and live so others can live after you. You must raise the banner of integrity, accountability and transparency wherever you are. God will not only judge you based on your activities in church, but in all your activities within the church and outside, He will judge what you use your gifts and talents for in the society. Has your walls broke down? Repair it! Renew your heart and tune it to become the leader God want you to become in the society. Let the name of God and Christ be praised through you. You are the book the people always read. Amend your ways today before it is too late.
Word Affirmation: "And the sons of strangers shall build up thy walls..." - Isaiah 60:10 (Don't just say it, mean it!)
"The work of remaking a nation begin with self, leaders today are once followers yesterday."

Central Truth