The People That Do Know Their God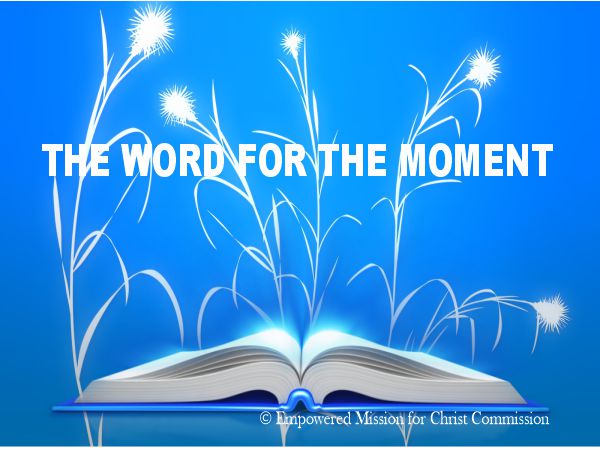 TOPIC: THE PEOPLE THAT DO KNOW THEIR GOD
TEXT: DANIEL 11:32
MEMORY VERSE: "but the people that do know their God shall be strong, and do exploits.  " - Daniel 11:32b
God, we were told in the book of Genesis Chapter One verse One created the Heavens and the Earth out of nothing, even out of that we called nothing or think invisible to the eye is God's. He is the Alpha and the Omega, the beginning and the ending of all things. "And of his fullness have all we received, and grace for grace." In Him we move, in Him we live, and in Him we have our being. God is worthy of note, worthy of our attention, He is a jealous God because he is always loving. He shed His love abroad in that while we were yet sinners, His only begotten Son died for the sins of the world. He created all things, but delighted to create man in His own image and likeness. He empowered us to behave like Him. He is a Spirit and those who must worship, serve Him must do so in Spirit and in Truth. Therefore, to do a proper worship and acceptable service to God we must desire to know Him (Who, What, Where, How of God). It is then that we can offer unto God an acceptable and perfect sacrifice.
We must desire a knowledge of Him, which means have awareness about Him and familiarize ourselves with Him. The level of God's awareness we have determines the level of power available for us to do whatever we wish to do here on earth. If He knows us (through our daily and constant familiarization visit to Him), He will be readily available when we need Him. In the affairs of the World, God is a BIG factor; He is the BIG deal for anybody that want to do exploits in this world. We must acknowledge Him in all we do (Proverbs 3:6). For those of us who desire to do greater works for Jesus, it is under must to know Him.
Moses desired to know Him, He became a mighty deliverer and a great prophet (he parted the red seas, brought water out of the rock, saw God in glory and many more). If we all desire the great exploits of Moses and that of Daniel in the land of bondage, where he ruled and reigned, we must have daily and constant relationship with God. We must be with Him in season and out of season, by this we will know how He works, how He walks, and how He speaks.
You can imagine Daniel getting another man's dream and interpreting same, he never shared the same bed with the king and yet getting a forgotten dream. He was able to do this because of his relationship with his God; he knew God and he could get the secret overnight. The secret of the LORD is with them that fear him; and he will shew them his covenant (Psalm 25:14).
Abram desired to know God; he became Abraham and father of faith. Joseph had His awareness; he became a Prime Minister in a strange land and ruled over the world affairs. Time will fail me to tell of Samuel, Deborah, David, Elisha, Elijah and the Apostles, because these men knew their God, they were never stranded; they did great exploits in their lifetime. May God open our understanding to know Him (Amen)
"The level of God's awareness we have determines the level of power available for us to do whatever we wish to do here on earth."

Central Truth