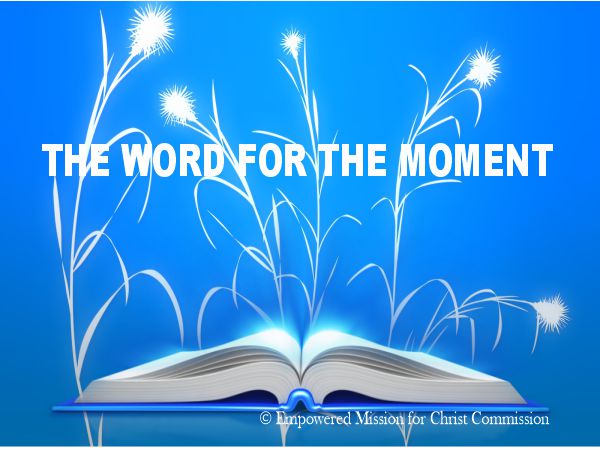 MACEDONIAN GIVING (2)
We kind of have the idea that only the strong can teach the weak. The man who learned in 2 Corinthians 8 was not the Macedonian. I don't know if the Corinthians learned or not. Who learned in 2 Corinthians 8? It was Paul. Paul was inspired. He was an apostle. He wrote much of the Bible. But when he said, "Brethren, there is a need in Jerusalem, all of a sudden people started giving. They started selling their antiques, souvenirs, and prized heirlooms. They dug up money they had buried in the backyard or somewhere. They were poor but they were begging Paul to take their gifts.He didn't need to teach the Macedonians to give, did he? Paul had never run into this kind of giving. Just because you give regularly and give a sizable amount does not mean you are generous. I have found out that even though one gives a generous amount on Sunday he may not be generous at all.
In 2 Corinthians 8:2 he said that out of their most severe trial, their extreme poverty, welled up rich generosity. He said they not only gave what they were able, but they went beyond their ability, Verse 5 says, "But first they gave their own selves to the Lord, and to us through the will of God." This is liberality. This is generosity. These people were saying, "God gave His Son, and because of His gift to me I wish to give to others."
Some people give to control. Read Matthew 6 where Jesus said they gave their alms to be seen of men. Another observation has to do with the word farming. Paul said, "Remember this." Remember what? Remember that when a farmer goes to a field, if he plants only five seeds, five seeds can only produce so much. Even a bumper crop from five seeds would not be much. Any farmer knows the more you plant the more you reap. That is the law and any man that can see through a ladder can see that truth. Giving is an investment not a divestment.
Givers are happy. When are you and I the happiest? We are the happiest when we give to somebody. Have you ever seen a happy tightwad? A tightwad is the most melancholy, miserable rascal in town. Do you know how to wipe that misery off his face? Teach him to give. I am doing you a service today. I am not pulling your teeth. I am putting a smile on your face. Horn your giving habit.
Word Affirmation: " Grace be to you and peace from God the Father, and from our Lord Jesus Christ." - Galatians 1:3 (Don't just say it, mean it!)
" Your giving habit is the surest link to your greatness. "

MIND THIS