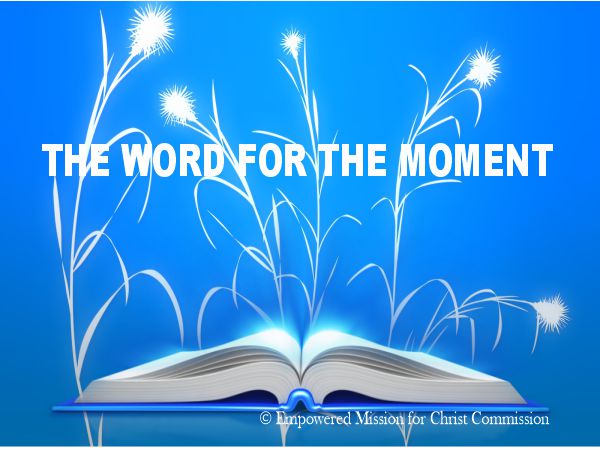 MACEDONIAN GIVING (1)
In 2 Corinthians 8 and 9 Paul uses the Macedonian as an example in giving. The Macedonian is poor but he is rich in generosity. Here is true liberality growing in the soil of poverty. These two chapters discuss giving but money is never mentioned. Paul is building men. We are not in the fund-raising business. We have determined to grow, expand, develop, and build. In our age it takes money. If we are to walk through God's open doors, it is going to take our hearts, our time, our talents, and our pocketbooks. The key is in our hearts. Most of us would conclude that if a man enjoys giving, he is a little bit crazy. The Greek word for "cheerful" is actually hilarious. Paul says, "God loves hilarious givers."
The first word which captures attention in 2 Corinthians 8 and 9 is grace. Paul is interested in the Corinthians' hearts, so he approaches them with grace. He says, "Moreover, brethren, we make known to you the grace of God which hath been given in the churches of Macedonia; . . .(8:1) The Macedonians were poor. They were in a recession. But what happened? Paul received the Macedonian call in Acts 16 and he gave Macedonia Christ. The Macedonian was saved; God gave grace to Macedonia. In verse 6 Paul said to bring also to completion this act of grace on their part. God gave them grace and their giving was a grace. Most of us look upon giving as a gripe, like pulling teeth. But man is most like God when he gives. God gave us grace and Paul said our giving is equally grace.
Now consider verse 9: "For ye know the grace of our Lord Jesus Christ, that, though he was rich, yet for your sakes he became poor, that ye through his poverty might become rich." The richest gave. Christ had heaven. He was equal with God (Philippians 2). He gave even His life. But here is the paradox: The richest gave that the poorest might give. Jesus is here described as being rich. The Macedonian is described as being in poverty. The model of the rich is the motivation for the poor.Now turn to chapter 9 and look at verse 8. Paul said, "And God is able to make all grace abound unto you; that ye, having always all sufficiency in everything, may abound unto every good work" (2 Corinthians 9:8). Do you know what God has promised the church? Paul said every good work God will supply. Isn't that a beautiful promise? Anything God wants you to do, God will give the resources. That ends that cop-out, doesn't it? We say, "We are just little and poor." Macedonia was too. If God has not given you any grace, then just keep what you have. But if he has, pour it out, share it, give it to others. We need to give enough to do ourselves some good.
Word Affirmation: " My God shall supply all your need according to his riches in glory by Christ Jesus." - Philippians 4:19 (Don't just say it, mean it!)
" Anything God wants you to do, God will give the resources. "

MIND THIS